Chassis Friendly
Ultra Racing a Trusted Brand Worldwide
Ultra Racing strut bars are being designed to absorb the impact and minimizing the possible damages due to the chassis in an event of collision. With promising characteristic, Ultra Racing strut bars will not only provide solid handling but also a shield to the passengers.
Ultra Racing strut bar's material are first being carefully selected, the brackets are being constructed by steel plates with the thickness of 4mm – 5mm in order to provide a strong brackets which would be able to hold each corner with strong holding power hence providing a solid and responsive handling.
Secondly the hollow steel tubes and oval tubes are being constructed with the size of only 1.2mm to 1.6mm of thickness which would not affect the handling delivered to the vehicle while impact can be absorbed without causing damage to the opposite side where the collision happens.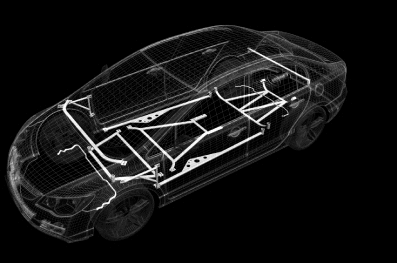 Case Study : Proton Satria GTI real-world crash impact pictures
Case Study : Hyundai Atos real-world crash impact pictures
Ultra Racing Bar crumpled from absorbing the impact minimize damage to car,extensive R&D taken to the test in the real world ! Our Hyundai Atos 4 point bar helped absorbed the crash impact & prevent further damage to the car. The same cannot be said of the other car !
Case Study : Lower Arm Bar is bent but did'nt compromise the chassis
The is a real example of our Proton Wira LAB before & after a severe crash that bent the LAB. As you can see from the comparison photo, the geometry of the brackets hasn't compromised the chassis as many sceptics thought it would. This is a result of extensive R&D with materials & design by our technical team.
Case Study : Perodua Myvi front Bar before and after accident but did'nt affect the other side / left side
This Myvi crashed into a cow and was badly damaged and the unfortunate cow became beef! Despite the extensive damage to the car, the driver wasn't hurt and our bar absorbed the crash, yet not even affecting the other side. After repairs, the owner fitted a new UltraRacing strut bar, and it fitted perfectly! Showing the chassis is still intact.