Product Verification
Ultra Racing would like to take this opportunity make it clear to public
that imitation products has been floating in the market.
In order to ensure that you can continue to enjoy the
best benefit (Lifetime Warranty & Trade-In Value)
by purchase any genuine product from Ultra Racing,
there's a simple way for you to identify.
Beware Of Imitation
Whenever Ultra Racing brand build up more reputation, the imitations starting to show up in the market and the management found out that there are more than 10 such companies in the market which makes fake Ultra Racing parts..Some of the known imitators which uses very similar design and product colour to Ultra Racing had the following brand names: U**, 3M**, D*, Gred**….
Some other manufacture even tried to take part of the shares in the market by using the name "Ultra Racing" and explain to their customer that they also took part in part of manufacturing Ultra Racing strut bars. With such irresponsible attitudes, we've got numerous complaints from customers who claims that the advertisement and product description done by one of the imitators is very misleading and upset because they spent their money on counterfeit parts.
As a reminder to the public, Ultra Racing will never use any short form such as "UR" or "UR Racing" as in representing our product, we always use only "Ultra Racing".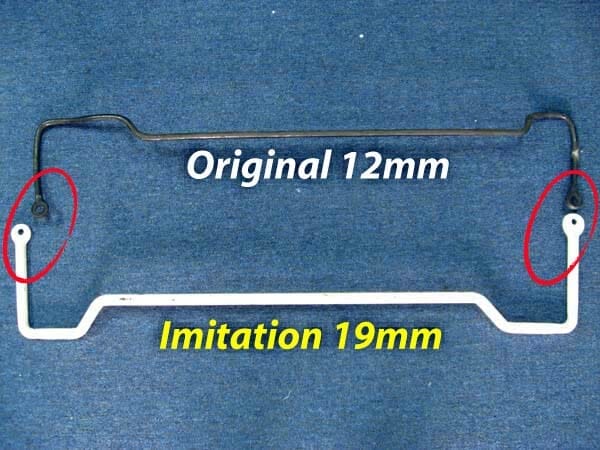 Product Verification System
Barcode & Serial No Stickers
Each Ultra Racing bar come with barcode sticker and serial number sticker.
Each bar come with it own sequence serial number. (No repeated serial number will be appear)
Key in the serial number which printed on the product, then submit for checking.
**If you suspect your purchased is fake, please report by email to [email protected] with:
1. product model no
2. serial number
3. purchased location
4. photo of the item and packaging
** If the product information show could not match to your purchased bar, please call + 603 4280 4213 for immediate verification.